FinCity.Tokyo Global Forum on Thursday, October 19 · 3:30 – 6:30pm EDT
22 AUGUST 2023

Upgrading Tokyo's investment value chain and opportunities for US players
FinCity.Tokyo, a public-private partnership which promotes Tokyo as a global financial center, is delighted to be back in New York to update businesses on the latest developments to unlock and circulate capital to boost growth and address Japan's societal challenges, eg green transformation, ageing society, boosting entrepreneurship. Please come and join us to hear from a very special lineup of business leaders and build new connections.
Organized by FinCity.Tokyo with the kind support by LSEG
Supported by :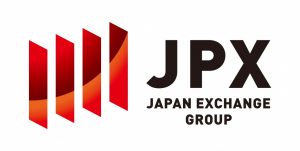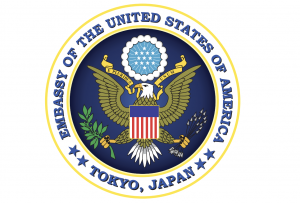 Date and time:
Thursday, October 19th
15:30-17:00 Forum
17:00-18:30 Networking (with a ceremony to congratulate winners of the "Young Academic Award" by the World Alliance of International Financial Centers" and a special fireside chat with Mr Rahm Emanuel, US Ambassador to Japan) 
The event will also be delivered via Teams for those who are not able to attend in person.
Venue:
LSEG (London Stock Exchange Group) at 28 Liberty Street, Lower Manhattan
Speakers
Governor of Tokyo
(Video Appearance)

Group Head of Sales, Americas, LSEG

Chairman, FinCity.Tokyo

President & CEO, Japan Exchange Group (JPX)

President, Fidelity International Japan

Non – Executive Director, Nippon Active Value Fund 

Vice Chair, Brookfield Asset Management

Global Head of Research and Mutual Funds, LSEG

United States Ambassador to Japan 

FinCity.Tokyo Ambassador   
 

Managing Director, Chief Administrative Officer, Morgan Stanley MUFG Securities


Managing Director, WAIFC

Executive Director and Co-founder of FinCity.Tokyo

 
Agenda
Time

 
Speakers

15:00

Registration and coffee

 

15:30

Opening remarks

Mary Burke, Group Head of Sales, Americas, LSEG

15:35

Video message by Tokyo Governor Yuriko Koike 

Yuriko Koike, Governor of Tokyo (Video Appearance)

15:40

Keynote 1: "Why Japan?  Opportunities for US investors and financial services "

Hiroshi Nakaso, Chairman, FCT

15:50

Keynote 2: "(Tentative)Market Reforms for a more investable Japan"

Hiromi Yamaji, President & CEO, JPX

16:05

Panel discussion: "Is Japan a buy?  governance reform, new form of capitalism, societal challenges"

Derek Young, President, Fidelity International Japan

Alicia Ogawa, Non-Executive Director, Nippon Active Value Fund

Barry Blattman, Vice Chair, Brookfield Asset Management

Robert Jenkins, Global Head of Research and Mutual Funds, LSEG

David Richards, Managing Director, Chief Administrative Officer, Morgan Stanley MUFG Securities

Moderated by Jesper Koll, FinCity.Tokyo Ambassador

17:00

Closing remarks and start of networking 

 

17:05-17:20

Academic Award Ceremony, World Alliance for International Financial Centers

Keiichi Aritomo, WAIFC Chairman (FinCity.Tokyo Executive Director)

Jochen Biedermann, Managing Director, WAIFC

18:00-

Special Fireside chat: "Tokyo as a Global Financial Center: observations" 

Rahm Emanuel, United States Ambassador to Japan

Host: Jesper Koll

18:30

Close

 
Registration